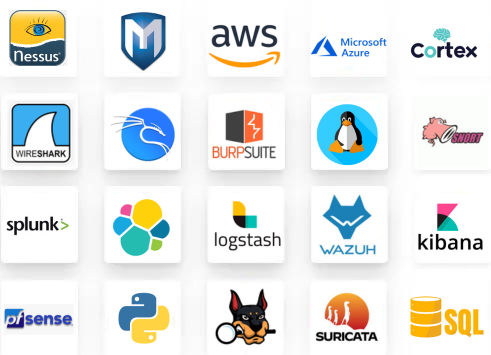 ABOUT US
Hire top talent to build secure systems.

We take immense pride in saying that
Our Highly-qualified Students Work At



…and 20+ other enterprise companies
Recruiting with VCL
We have a seamless 3-step sourcing process:
Understanding Your Requirements
We'll get you in touch with our sourcing manager who'll understand your requirements in detail.
Handpicking Suitable Talent
We ensure that we are sourcing the perfect candidates for your requirements, hence our experts pick the top contenders and give their recommendations.
Facilitating the Selection Process
Once we have identified the top contenders for your requirements, we facilitate the selection process to ensure a seamless experience for you.
Become a Placement Partner
Onboard Handpicked Cybersecurity Workforce
Make your recruitment easy
Virtual Cyber Labs offers a full suite of features and tools to help at every stage of your hiring process. You are one step closer to get one of the finest workforce in the cybersecurity department.