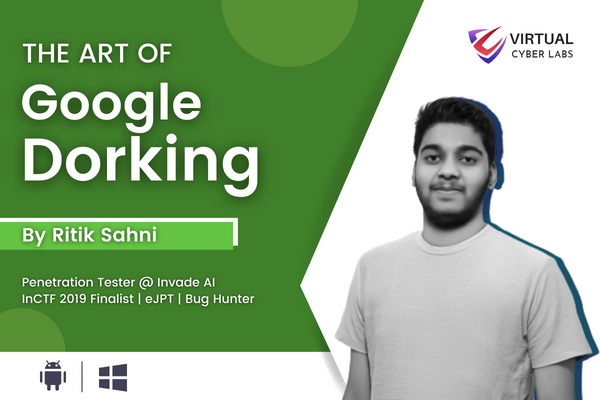 Professional Art of Google Dorking
Welcome to "The Art of Google Dorking" series. In this course, you'll get to learn about the technique of Google Hacking – a reconnaissance method used to search for data across Google Search Engine. No prior knowledge about Google Dorking is needed to learn from this series.
We search and process through real-world data in this series that will help you understand the mindset, methodology you need when hunting for information online.
This series is created by Ritik Sahni, a cybersecurity enthusiast with experience in web, network penetration testing.
We start by understanding how Google works and then gradually proceed towards finding and filtering through data on the world's most popular search engine.
Disclaimer: This course is created for educational purposes only. The author of this series is not responsible if you misuse the knowledge from this course.
Who is this course for?
Anyone interested in learning OSINT
Anyone who wants to learn this technique to leverage their reconnaissance & security skills.
Difference in inurl and allinurl

Search Engine Optimization

Search Operators Introduction

Busting Myths about Dorking